Clive Mirrors
Steele Glass & Mirror was the preferred installer for Mirrors andMirrors this year at the 2011 Home Show doing the majority of installations. Not to mention the coveted "Master Suite" winner.
There is a reason the best builders in Iowa choose Steele Glass & Mirror! Our quality speaks for itself.
Steele Glass & Mirror provides shower door installations to customers in the Clive area. If you are looking for customMirrors and shower door installations for your home or business we have affordable solution for you. Not to mention one of the largest offering of products in central Iowa.
We have trained staff that specialize in Shower Doors and are ready to serve the Clive Community.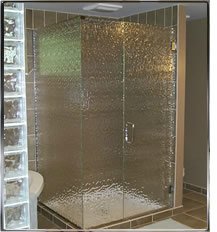 All our installations include the "extra details" you will find in the finest homes and business's. That's the only way we do things and the reason you will find our work in Award Winning homes throughout central Iowa.
Our shower door showroom is conveniently located at 506 SE 5th Street just east of downtown Des Moines. Stop in and we will be happy to show you the products we offer. For now, feel free to browse our website. You will find a huge amount of information including glass styles and finishes,and many other services we offer.



Contact Steele Glass & Mirror today at 515-288-7004